Top 10 Best Affiliate Marketing Programs of 2023
Affiliate programs have become very popular on one side because it is one of the best ways to generate recurring passive income. But on the other hand, it allows brands to reach a larger audience.
For this reason, if you search for this type of program right now, you will find countless lists, but which of them are the best? We will tell you about it in this post.
🤔 What are affiliate marketing programs?
An affiliate program is a business model which allows a person to promote third-party products and generate income for each successful conversion.
Three actors take part in these programs:
The advertiser is a company or brand that seeks to publicize its products or services.
The affiliate or person who has a web page or an audience in other digital media to recommend the products.
The buyer is the person who makes the conversion by following the affiliate link, hence becoming their referral.
Each time a conversion occurs, such as a purchase, registration on a website, clicking on an advertisement, or software installation, the advertising brand pays the affiliate a previously established commission.
But, how do you know that a person is referred from another site? How do you know which affiliate to pay the commission to?
Affiliate programs generate a unique link per affiliate. When a customer clicks on that link, whether in text or banner form, a cookie that allows the customer's activity to be tracked is activated. If said customer makes the conversion, the affiliate gets its related commission.
🤑 How to make money with an affiliate program?
To earn income through affiliate marketing, you must have your website or any other medium in which you will promote the products. That is to say, the space in which you will place your links.
If you already have it, then move on to the next step, which is joining a profitable affiliate program.
Many platforms have used this marketing strategy to have a greater reach, so you should research them to determine which one to join.
We recommend you pay special attention to the products or services advertised, the commissions you will earn, the program's reputation, the duration of the cookies, and the payment method. If the program meets what you are looking for, sign up for it.
Once registered, you must choose the product or products you will promote. There are thousands of products belonging to dozens of categories in the most extensive affiliate networks, so how do you choose one?
The main advice we can give you is to select products related to your website's niche, which is essential to successful affiliate marketing.
For example, you have a website about football, and your predominant audience is made up of men who are attracted to the sport. Which product do you think would get you more referrals? A soccer ball from a recognized brand or a pastry bag?
The answer is pretty obvious, as your audience is interested in football, products related to the topic will catch more of their attention. You do nothing by joining an affiliate program with a great commission if that product is not what your audience wants.
So, although you should look at the affiliate policies of the product, such as commission, creativity, type of promotion allowed, or duration of the cookie, all of this should come after you are sure that the product will work on your website.
Another critical point is to choose a product that you believe in and, if possible, that you have tried. This is especially important when doing product reviews where reasons are given to buy that product instead of another. But, on the other hand, do you not want to promote a low-quality product with a bad reputation. Do you?
You already have the product. Now we move on to the next step: getting the affiliate link.
Most affiliate networks automatically generate the link that you will use to bring buyers to the advertiser's website. At the same time, you will be allowed to edit it in other cases.
Advertisers create banners or other multimedia content of different sizes regarding affiliate marketing, including the affiliate link. Check the ones available and stick with the ones you like the most and consider can work best on your website.
Finally, it is time to promote the product.
Copy your affiliate link and make it available to your audience through your website, social networks, YouTube channel, email marketing campaign, or any other way the program allows.
One of the best ways to share the link and motivate the public to become a brand client is to write a post where you talk about the product from an objective point of view. If you focus on highlighting its virtues, your public may feel distrust. Others find YouTube videos where the product is tested very helpful.
In any case, be creative. You are not the only one promoting that product, so convince your audience to follow your link instead of another.
📈 The most profitable affiliate programs
Once you understand how to make money with affiliate marketing, we will depict the most currently profitable programs below.
Amazon Associates

On Amazon, there are millions of products of all kinds and millions of registered users worldwide, making its affiliate program one of the most attractive.
Creating an account in the Amazon affiliate program is quick and easy. First, you have to own a website or an app, fill out a form and wait for your account to be verified and activated.
Immediately after being accepted, you can start searching for the products you want to recommend. It will create the link you must publish on your site and social networks.
Amazon Associates is undoubtedly the top affiliate program today. any articles with comparisons and reviews of articles that populate the Internet today are proof of this.
As an affiliate, you will have personalized link tools at your disposal to promote products In addition, even if you are a WordPress user, you can make use of plugins that will allow you to get more out of the affiliation.
How much can you earn with Amazon? This will depend on the category of the product you recommend. The highest commission is 12% per sale made in the chaotic Spanish market.
Although it is not a very high commission, the great advantage of this program is that Amazon is the preferred place for many people to buy physical and digital products.
Read more: https://wasabitheme.com/blog/amazon-affiliate-program/
Aliexpress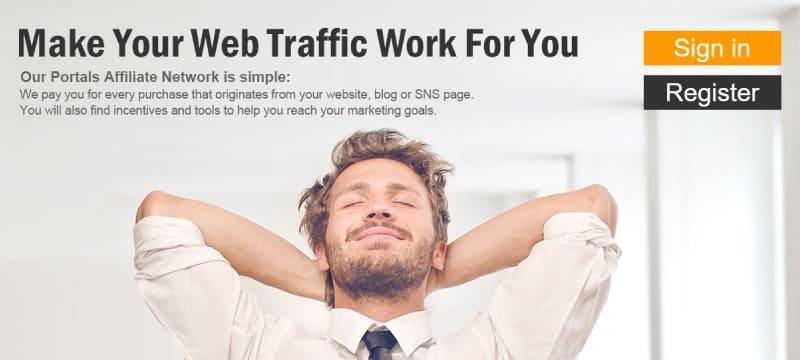 When we talk about online shopping sites, Aliexpress is another favorite of users worldwide. On this China-based platform, you can find everything at excellent prices.
It is precisely the variety of categories and the attractive prices of its products that make its affiliate program one of the most profitable.
You must have an original website with quality content to promote products. When you make the request, it will be reviewed. If it does not meet some minimum requirements, it will not be accepted.
If your application is approved, you will have to decide which products you want to recommend on your website and do so by usingtext links or banners. You will also have access to an intuitive control panel to manage your account, statistics, and earnings.
Each seller who joins the program decides the commission they will pay to the affiliate for each sale. It will be visible to the affiliate in their account after the buyer confirms that the product has been delivered.
Read more: https://wasabitheme.com/blog/aliexpress-affiliate-program/
Awin

Awin is on our list of most profitable affiliate programs for good reasons. First, it counts with around 14,600 brands, including Bankia, Yoigo, and El Corte Inglés; on another side, it is effortless to use.
This platform is open to anyone who has a website, blog, social network, or another digital channel to advertise their products. Of course, you are expected to have real traffic or followers to share your links with.
Regarding registration as an affiliate, Awin has two special conditions, provide data about your promotional spaces and make a small initial payment that will be wholly refunded when your first commission payment is made.
One of this network's advantages is how easy it is to generate links. You can convert any brand image or link into your affiliate linkand share it wherever you want.
You will be able to check behavior, elements used for promotion, referrals, and earnings from its friendly user panel.
Another clear advantage is that your earnings are safe because Awin pays you even if the brand has not paid its part yet.
Read more (in Spanish): https://wasabitheme.com/es/blog/awin-afiliados/
ClickBank

ClickBank is the number one affiliate platform when it comes to digital products. You will find courses, electronic books, memberships, software, and info products created by brands or independent professionals.
Registration on this platform is automatic. After providing a few details, you will have access to the marketplace wherethousands of products are available, along with a detailed file specifying the commission, popularity, and page visitors will see if they follow your link, among other information.
In the case of ClickBank, the creator of each product is the one who establishes the commission that he will pay to the affiliate, but this is usually around 50 to 75%. A very profitable affiliate program, without a doubt.
Read more (in Spanish): https://wasabitheme.com/es/blog/clickbank-afiliados/
Tradedoubler
Tradedoubler is one of the most popular affiliate platforms in Europe while being different from the rest because it integrates several business models in a single platform.
On this website, where you will find more than 2,000 advertisers, you can make money when you recommend a product and purchase from your link. Still, it is also possible to make money by the number of impressions and clicks on a banner. So, yes, it is very similar to Adsense in that way.
To join this network, you must create an account as a Publisher, add your websites and verify them, or in other words, insert a line of code that they will provide to you. This is why you need to own the page and have full access to it.
Like with other programs, each advertiser determines the commission that the advertiser will take. You will be able to know said information in the file of each product.
To find the product you want to advertise, browse through its 19 categories or apply some of the different filters offered by the platform.
Once you decide on a product, you have to join it to generate your affiliate link or access graphic resources to place banners on your website to increase conversions.
Read more (in Spanish): https://wasabitheme.com/es/blog/tradedoubler-afiliados/
Booking

Suppose your website or blog is related to the tourism niche. In that case, Booking's Affiliate Program is a system that you cannot ignore.
This well-known accommodation search and booking page allows you to generate passive income by recommending hotels worldwideand directing referrals to its platform.
Joining Booking's Affiliate Program is a straightforward task. You have to fill out the form, indicate your website, and immediately start participating.
Why do we say that it is one of the most profitable? Because you will earn up to 40% per reservation from your website or link and €50 if you get an accommodation to register on the page.
You will have access to widgets from your user panel that can be easily integrated into your website so reservations can be made from it.
Read more (in Spanish): https://wasabitheme.com/es/blog/booking-afiliados/
Commision Junction

Commission Junction, or CJ Affiliate, has been in the affiliate business for over 20 years. It has set itself as one of the best platforms. As a result, it is presented as the most established and extensive affiliate network globally.
As an affiliate, you can earn per sales, clicks, registrations, or any other type of conversion established by the advertiser. You will earn by promoting well-known brands on your websites, social networks, emails, mobile applications, offline marketing, and other channels.
When you sign up on the platform, your account is approved immediately. Still, to promote a particular product, you have to send an application that will be reviewed and approved if you meet the brand's conditions.
To advertise the product on your website, you will have access to textual links, banners, and even widgets that allow you to promote more effectively and motivate your followers to act.
Furthermore, from the affiliate panel, you will see your statistics, earnings, and improvement opportunities at all times.
The advertiser sets the commission and can be very attractive at times. For example, if you recommend Panda Security antivirus, you will earn 50% for each sale and renewal. You may find incredible offers like this one if you search well.
Admitad

Admitad brings together more than 1,700 advertising brands and more than 1 million publishers on its platform.
The places where you can make recommendations are many, from websites to contextual advertising, including social network profiles, chats, Telegram groups, YouTube channels, and email marketing campaigns, among others. In short, you will have many possibilities to share your links and earn referrals.
Admitad offers tools created to help the affiliate earn more money. For example, aTelegram bot from which you can manage the entire account. Auto Banner to automatically establish which banners you would get the best results with and access to discount coupons so that your visitors are more interested in the product, to name a few.
Each advertiser sets the commission per share. You can withdraw your earnings to your bank account, PayPal, Payoneer, or WebMoney.
TradeTracker

TradeTracker is an international affiliate platform in 25 countries, including Spain and Latin America.
Regardless of the niche to which your website belongs, you will find more than one product to promote in this program because there are a variety of categories, including uncommon ones.
It has an affiliate panel from which you have access to the different tools needed to make practical recommendations. You will know how your account is doing and the profits you have obtained.
All of this is in a transparent and secure model. You can receive your money within 72 hours after making the request, even if the advertiser has not paid its part to TradeTracker yet.
Each advertiser is responsible for deciding the affiliate's commission per valid sale.
ShareASale

Do not let their messy and not-so-modern website fool you. ShareASale is one of the biggest affiliate platforms around. Since 2017, it has been part of the Axel Springer Group, just like Awin.
You will find programs with very different topics, which increases the chances of finding alternatives that adapt to your content.
It will not be difficult to join. Just enter and click the "I Want to promote this merchant on my website" link to register as an affiliate and fill in all the required fields, including the website's address where you will post the ads.
Once your information has been verified, you will only have to search for the service or product you want to promote and put the link on your website.
For each purchase made using your link, you will add a commission in your favor, according to the percentage set by the advertiser.
Thus we finish our list with the most profitable affiliate programs of 2023, platforms where you will find the perfect product to help you generate passive income from your blog or social networks.
Join the one (or those) that caught your attention the most and start profiting from affiliate marketing, which is giving excellent results to many people.