How to make money with the eBay Affiliate Program (Partner Network) in 2023
If you are thinking about getting yourself started in SEO and niche monetization, but it seems like AdSense and Amazon Associates are very crowded, you will surely be interested in entering the world of eBay Affiliate; it is not a bad idea. Today we bring you the guide on how to make money with eBay Affiliate or Partner Network.
🤔 What is eBay Partner Network for Affiliates, and how does it work?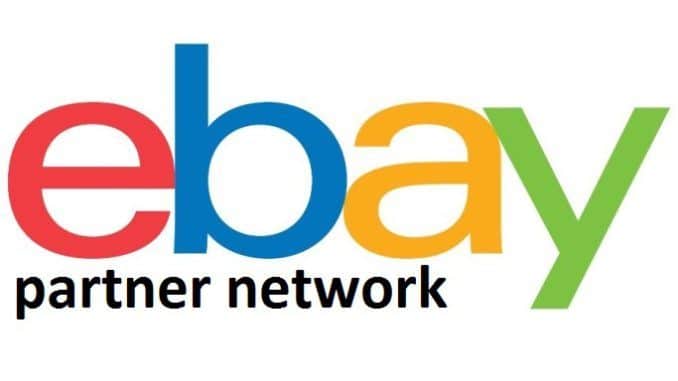 eBay Partner Network is an affiliation system just like Amazon's, but it involves other online commerce giant: eBay. The official name is eBay Partner Network, but it's essentially the same thing.
It is one of the most profitable affiliate programs. Although it is not as popular as Amazon, it is less competitive. Therefore, it is much easier to make money with it.
The functioning of the eBay Partner Network is as simple as the one of Amazon Associates: You get traffic. Direct it to the eBay sales page, and the user buys. You get a commission. There is no mystery behind it.
Now, what tools does eBay provide for this? Well, regular links and Smart Links.
The links work just like regular affiliate links. They have a code linked to your account, and they place a cookie on the user for them to be identified so that, if they buy, the commission goes to your account.
Smart Links, on the other hand, work in a slightly different but exciting way. You copy a small piece of code and place it in your website's < head> tag (you will need to know a bit of code for this, or use Wasabi Theme, which allows you to do it with a couple of clicks).
Once you have done this, all the links from your website to eBay will automatically be turned into affiliate links. It could not get easier than that.
eBay will ask for your bank account or PayPal to collect your earnings. In addition, you must have accumulated €10 or more to collect (otherwise, they will be saved into your account and then added to whatever you generate the following month).
🔒 How to become an eBay affiliate?
All you have to do to sign up is to apply through an application form. You can do it online from the eBay page. It is as simple as that. Here is the exact link to do so: https://partnernetwork.ebay.com/
In the application form, you will be asked for basic contact information and what type of partner you want to be. Here you have to indicate how you will send traffic to eBay.
In our case, the most adjusted scenario would be "Search engine marketing" since we will do it fundamentally through SEO.
You will also have to indicate the type of property you will use. In our case, it is appropriate to choose Web because we will create a website where we recommend products.
💳 How much does eBay pay to its affiliates?
eBay, like Amazon, does not offer a one-time commission but instead offers a range depending on the type of product you sell and the buyer's country. However, we can tell you that the commissions range between 1% and 6%, maximum.
It is not exactly a particularly appetizing commission, even less considering they are maxed out (that is to say, if you sell with a 6% commission and the maximum is €300, while the product you have sold is worth €500, you will receive an €18 commission instead of €30). However, the competition is much lower than Amazon's, which means more opportunities to make money.
🎯 What niches are profitable with the eBay Affiliate Program?
You may be asking yourself, "If most people use Amazon and on top of that, Amazon pays better, Why should I focus on eBay Partner Network?" Well, it is an excellent question.
To answer it, we have to understand what each platform does. So, for example, while Amazon is like the big internet supermarket, eBay is the internet auction house.
Therefore, the products that are sold on both websites are different. You can indeed find products like Amazon's on eBay. Still, most eBay buyersare looking for products not usually available on Amazon.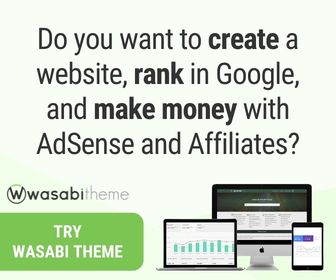 We are talking about collectible products, antiques, and "unique" things.
So, if you want to make money with eBay Partner Network, you need to focus on niches within those categories. If you do, you can earn a lot of money. And you can earn a lot of money for two reasons:
Firstly, those are products with a small amount of demand but many buyers. That is to say, fewer visits but more likely to sell. After all, since those are unique products, they may not be able to do so tomorrow if they do not buy now.
But above all, the important thing is the second reason: since those are not the same products as the ones sold on Amazon, your competition in the SERPs is much less. In other words, you will be able to position yourself much more quickly.
Thus, even if you have fewer visits and lower commissions since you can appear first for many products (because you hardly have any competition), one thing compensates for another. As a result, you can generate a large amount of income.
However, it would help if you chose your niches well: do not start selling electronic products on eBay. People buy electronics on Amazon. A good niche on eBay would be, for example, rare Magic cards or discontinued books, to give some examples.
💰 How to make money with eBay Partner Network
Next, we will indicate the main keys you must follow to make money with eBay Partner Network (beyond the niche choice, which we have already explained in the previous section). Pay attention:
1. Offer quality content
When creating a niche to monetize with eBay Partner Network, the first thing you have to do is to offer good content. Of course, that is how it goes with any niche, but it is even more so in the case of eBay Affiliates.
Think that your buyers will be specialized people looking for collectibles or antiques. Therefore, you must offer high-quality content, or they will not bite the bait.
Also, think that just as in the case of monetization with Amazon Associates, you should not write a purely informative text but instead a persuasive one to encourage the user to buy.
However, the latter is not as crucial in the case of eBay as it is in that of Amazon, precisely because of what we have said regarding the user being more specialized and requiring less incentive to buy.
2. Optimize for SEO
Most of your website traffic will come from search engines. Or at least that should be the goal. Therefore, you must optimize your website for SEO. Hence, you appear in the first results for as many searches as possible.
Luckily for you, since there is much less competition in the eBay Partner Network marketplace than in Amazon, managing to appear in the first Google search results is easier.
It will be enough for your website to have excellent internal optimization so that you have the vast majority of the work done. Wasabi Theme allows this to be achieved very simply.
3. Diversify
The critical point is that you diversify rather than invest all your money and effort in a single niche. If it fails, all of your work will be in vain. Consider that nobody knows what niche will work, not even the greatest SEO experts who already have lots of experience.
The best thing you can do is choose four or five niches and create them simultaneously. Then, once you see which ones work best, try to expand and optimize them while letting the others die (or making changes so they look more like those that have worked).
4. Use Wasabi Theme
Wasabi Theme is a WordPress theme expressly designed to meet the highest SEO standards and be very easy to use in affiliate marketing.
This means you will position yourself better with this theme, not to mention obtain more sales. It is that simple. By using Wasabi Theme, you will be ten steps ahead of your competition from the start, even more so in the eBay Partner Network marketplace, where the competition is relatively low.
5. Read our complete and free guide
Now you know what the keys are, so we recommend you go deeper with our complete and free guide on creating profitable websites from scratch: creating a niche page.
As you can see, earning money with eBay Partner Network is possible. Thanks to what we discussed in this guide, you now have everything you need to start doing it. Keep in mind that you will have to practice and try original things to get the best results. It is a matter of practice!