Top 6 best WordPress Themes for Amazon Affiliate
If you are looking for WordPress themes regarding Amazon Affiliates, you came to the right place because, in this post, we will introduce the best themes to make money with one of the most profitable affiliate programs at present.
To get income from Amazon, you need to have a website that offers quality content and is well designed One way to achieve this is by using the right theme to extend its features. If you do not know how to choose, keep reading about the best options we bring for you.
1. Wasabi Theme

Wasabi Theme is one of the best affiliate marketing WordPress themes.
It is prepared to help you make money with Amazon Associates and other programs such as eBay, AliExpress, and Google AdSense. Furthermore, it is 100% optimized for SEO, so you will be one step ahead when optimizing your website.
One of the most remarkable advantages of this theme is that you will not need to install plugins to monetize your website, as it is an all-in-one tool. Thus the benefit of not having to spend more, not affecting the website's loading speed, and not having to fight with integrations that sometimes fail after updates.
To take full advantage of Amazon Associates, Wasabi includes attractive product boxes and comparison tables, a feature that is not available in all themes and plugins. Furthermore, it does not need Amazon's API to display the products, although it also works with it if you already have it.
2. REHub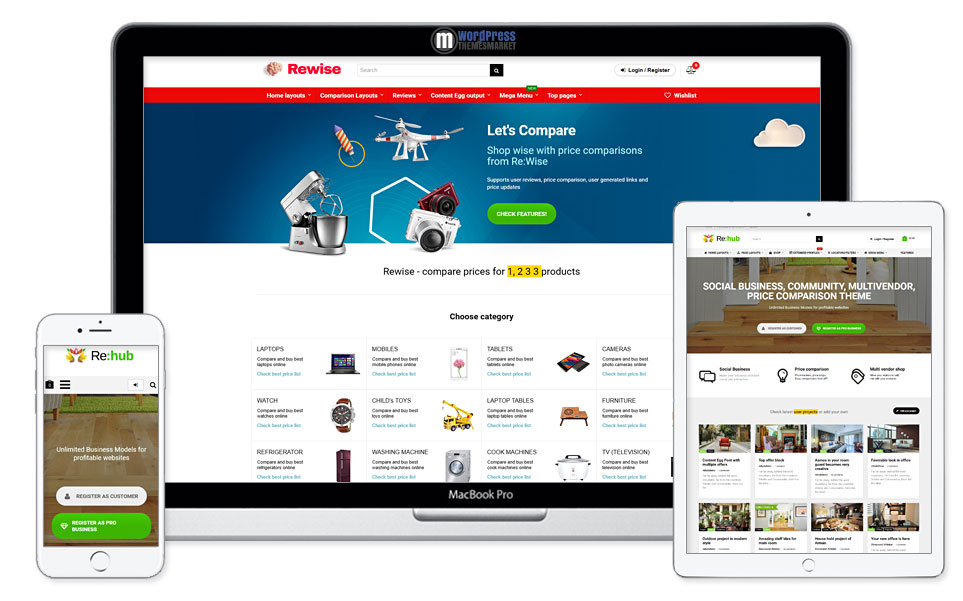 REHub is a multipurpose theme, that is to say, you can use it to design any website, from online stores to bargain websites. It is also a hybrid theme because it has been developed to help you make money with different monetization programs, including Amazon and coupons.
It has all the necessary tools to take advantage of affiliate programs and different demos you can use depending on your purpose or the program you monetize with. Thus, there are specific demos for WooCommerce, coupons, bargains, directories, and catalogs.
Among its features, we also find tools such as shortcode buttons, countdowns, list of offers, price tables, integration with Content Egg, and many more.
3. Blurb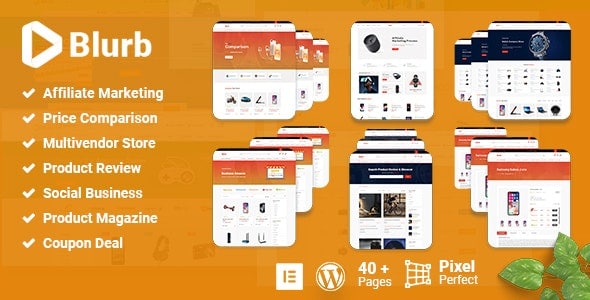 Blurb is a theme that makes it easy for those who monetize their website with Amazon Affiliate or other programs. It allows you to create different web types and content, including comparisons, coupons, multi-seller stores, product reviews, and more.
You can create comparison tables for Amazon products without installing a plugin because it is an integrated tool. Furthermore, it is 100% responsive, so it will look good on screens of any size, making it easy for your website visitors to buy.
Its benefits include a mega menu, integration with MailChimp for email marketing, over 70 customizable elements, and Elementor compatibility, not to mention a modern and clean design that will allow you to create a website most professionally.
4. Genesis Framework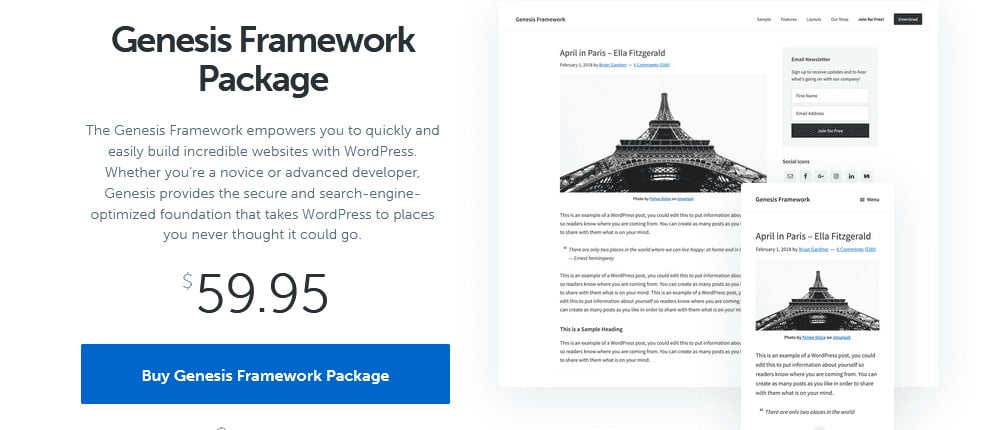 Genesis Framework is not a theme itself but a theme builder, a work environment in which templates for web pages can be developed, in other words, a parent theme on which to create child themes.
It is by far one of the most popular "themes" on the market, so it is no wonder that many Amazon Associates websites are made with it. The reason for its popularity is that it allows you to create tailor-made websites by choosing the design and the different features they will incorporate.
The elegant and professional design achieved in webpages is one of its main strengths, and it is joined by others, such as the incorporation of SEO tools, customizable sidebar, responsive design, and indexing techniques directly from the theme options.
5. Kupon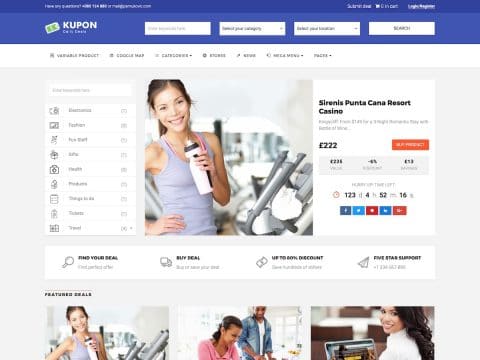 Its name indicates the main purpose of this WP affiliate theme, which is to create coupon websites to monetize with different affiliate programs. It is mainly used by those who have bargain websites or daily offers due to its incredible ease and variety of options.
You can completely customize the design of the page you use to monetize with Amazon Associates smoothly since it presents a simple and intuitive interface and administration panel which includes the drag and drop system without having to know about code.
With Kupon, you have complete control of the different features in your website since it is possible to change the header, footer, and sidebar to display important information for your visitors and make the page more professional-looking.
6. MoneyFlow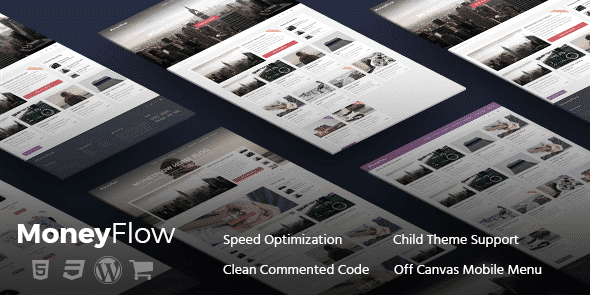 MoneyFlow is one of the best affiliate themes, so it can be the perfect complement if you participate in the Amazon Associates program.
It comes with a set of options to facilitate the affiliate's work, which includes showing the products from a friendly and very complete administration panel.
We highlight its compatibility with WooCommerce, which allows you to create a complete online store to display affiliate products, a star rating system, and a mega menu, not to mention that it is both SEO friendly and responsive.