How to make passive income in 2023: 10 ideas
It is increasingly common to see advertisements offering the opportunity to earn passive income to achieve financial freedom. But, how authentic are these offers?
In this article, we talk about it from an objective point of view, and we also depict 10 ways to obtain them.
💸 What is passive income?

Although many people believe they can obtain passive income without making any effort, that is not entirely accurate.
This kind of income is regularly obtained automatically, often from the sale of products or online services.
However, the term "automatic" can lead to confusion, as many people tend to believe they can make money without doing anything, but the truth is that it requires a significant effort, either to create the medium that will be used to obtain it or to prepare content.
🤔 ¿How can passive income be generated?
Yes, you can generate passive income, but not in a magical way like people think.
This requires investing time, effort, and, in some cases, money to use the available tools until the goal is achieved. Therefore, it is not a 100% passive investment, as some people state.
We will proceed to show you some ideas with the highest probability of success to earn money online.
10 examples of ways to earn passive income online
Thanks to the Internet, it is now possible for the product or service you provide to reach more customers regardless of where they are in the world. This, in turn, has increased the possibility of making passive income through the internet.
Below, we will show you 10 ways to generate passive income, which have given good results to many people.
📃 1. Create a blog
If you like to create written content of interest, you can create your own blog to expose it. Once created, you can use it to generate income, either by promoting your own products or using affiliate links.
You can also hang advertising for some type of product, service, or courses related to your content and earn a percentage of sales.
Advantages
You can do it from home without having to leave your current job.
Requires little or no investment.
You choose the time you want to invest in it.
Disadvantages
It requires time, research, and perseverance to position your blog.
More and more blogs are created each time, so you will have a lot of competition.
Platforms to create a blog
Currently, there are many platforms you can use to create your blog. The most popular are:
WordPress: it is the most used content management system at present. It has thousands of templates and plugins, allowing you to create a blog quickly. Although the software is free, you must hire a hosting and domain.
Blogger: this specialized platform offers services related to the creation of blogs. Its biggest draw is that it offers free tools and hosting. Furthermore, you can create up to 100 blogs with a single Google account.
Tumblr: this social network has grown in popularity, especially among the younger audience. The creation and management of blogs on this platform are extremely simple tasks, so you can publish your content without significant problems.
Tips to make money with a blog
Define the type of content you want to expose so you can find your niche and study it.
Try uploading content constantly to maintain your audience.
Choose a striking design that at the same time adapts to the content you develop.
📈 2. Affiliate Marketing
Many companies and businesses pay other companies or owners of websites and social networks with considerable user traffic to promote their products or services in order to increase their sales. This is known as Affiliate Marketing.
If you meet the requirements, you can use these platforms to generate passive income because every time a purchase is made from your affiliate link, you will receive a commission.
Here are some of our guides; you can also see more on our blog:
Advantages
No need to create any product.
No investment is required as most platforms are free.
No need to store or sell directly.
Disadvantages
You will have no control over product quality or customer service.
It takes time to generate enough traffic to make good profits.
Affiliate Platforms
Clickbank: it offers affiliate programs for the marketing of various InfoProducts such as software, games, and ebooks, among others. Sign up as an affiliate, choose the products you want to recommend on your website or social networks and start earning a percentage for sales. Commissions can reach up to 75%.
Webgains: here, you can get top-rated products from 14 main categories, which will be attractive to advertise on your website. 1,800 advertisers are registered on its platform, so the probability of finding a product to advertise is high.
Tradedoubler: this platform is one of the oldest on the internet, so it has an outstanding reputation. The number of products available to advertise is quite extensive; you will surely find one related to your niche. Among the advantages it offers is the possibility of monitoring the traffic your website has. If it is high, you will be able to choose between the best level advertisers.
Tips to make money as an affiliate
Advertise products that adapt to the content of your website or social networks and, at the same time, are attractive to the type of audience you have.
Test the product or service you offer, so you can find the best form to promote it.
Make sure to use the right amount of ads, so you do not drain up your audience with them.
📈 3. Google Adsense and similar platforms
If you are a web or blog administrator, you can use Google's Adsense tool to post advertising in the form of banners or links and monetize your website. This product will recommend the ads that best fit your content and audience, allowing you to make money by the number of ad impressions or clicks.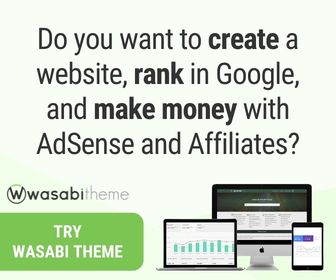 Some alternatives to this platform are The Monetyzer, whose operation is very similar to Adsense and can even be used on par to increase the chances of earning. There is also Infolinks, which offers a variety of ad formats, including small banners that will not obstruct the view of your website while being eye-catching.
Advantages
Mechanisms of these tools help to find the most relevant advertisements for the website audience.
You can choose the type of ads to display on your page.
The number of advertisers ensures that advertising is always displayed on your website.
Disadvantages
Earnings will depend on the traffic your site has.
In some cases, ads interfere with page layout.
Tips to make money with Adsense
Create content on your website with the best-paid topics for Google Adsense, such as insurance, loans, and mortgages.
Include the most relevant keywords in your website domain.
Choose the right banners for your website and place them in a way that they are not annoying to your audience.
I recommend you to read our complete guide on how to earn money with Google Adsense.
📚 4. Sell an online course
Many people want to learn new trades or skills without having to leave the comfort of their homes or commit to a schedule, which is why demand for online courses has increased.
If you are an expert when it comes to a topic of interestand want to share your knowledge, this will be a great way to generate passive income.
Advantages
You will create the content by using your own knowledge.
It does not require investment.
You can choose your preferred format to do it.
It offers good earning potential.
Disadvantages
Requires investing a lot of time in the design and creation of the course.
If the platform where you offer it implements discounts, your income will decrease during the validity period.
You must create a course that stands out from others on the same subject.
Platforms to sell online courses
Udemy: You can sell courses related to many topics on this platform. You will only have to worry about creating the content since they will facilitate the task of marketing, hosting, and managing payments for your course. If you are new, they will provide you with a guide to start creating it.
Skillshare allows you to publish courses in video format and guarantees good exposure. However, you must pay a membership fee to include your course on this platform, which may differ depending on your plan.
Domestika: this is perhaps the most popular learning platform for creative people at present. It has a large number of subscribers, so if you publish your course on it, it will get a good exposure. You can sign up for free to propose what you want to teach.
Tips to make money with online courses
Make sure you know enough about the topic your course will cover.
If you have a website or blog, promote your course there.
🛒 5. Dropshipping
Perhaps you have already heard about the term Dropshipping or direct shipment; it has become one of the most popular alternatives to make passive income online.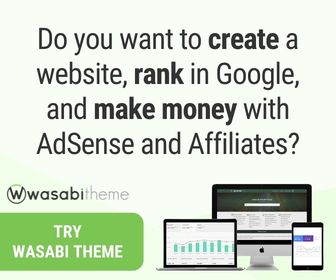 It consists of creating an online store where products are offered by wholesalers who are in charge of managing and shipping them, so you can earn a percentage from the sale of each one.
Advantages
You will not have to pay for the shipping or returns of products.
It does not require significant investments, so there are not many risks of loss.
It offers many opportunities to enlarge the business.
Disadvantages
It takes a lot of time and strategy to start building this type of business, which is not passive at all.
You will have little or no control over the products and their quality.
If the wholesaler makes any mistakes, you will be responsible.
Tips to make money with dropshipping
Define the niche in which you want to develop your store and pick related products.
Get to know the wholesaler you associate with, how they manage shipments and where they are located.
Establish a good marketing strategy for your website that allows you to increase the chances of sales.
🎥 6. YouTube Channel
YouTube is the most popular video platform at present, this level of exposure has opened up new income sources for content creators.
If you have good ideas to make YouTube videos, you can generate income from views, links, or advertising.
Advantages
You can include links to your website, if you have one, to increase traffic.
Platform subscription is free.
You will reach a large audience.
Disadvantages
Keeping up to publish good content can be exhausting.
It takes time to build a good channel that generates income.
It is necessary to implement good ideas in order to stand out from other channels.
Tips to make money with a YouTube channel
Upload videos regularly to keep your audience engaged.
Pay attention to the positioning of your videos, and use good titles and tags.
Create attractive thumbnails to encourage visits.
📝 7. Write an eBook
If you excel at writing, you can generate income by making an eBook. This type of product adapts to any topic, so you will not have to limit your creativity. Furthermore, due to the globalization of the internet, your book can reach many people, thus giving you more income opportunities.
Advantages
You save on costs for its creation by not requiring printing.
You will write a book that can be sold as many times as you want.
You can publish it on platforms that offer worldwide exposure.
Disadvantages
It is necessary to resort to marketing strategies in order to promote the book and generate good income with it.
There is a lot of competition on the most popular platforms.
Platforms in which to sell an eBook
Amazon: this huge online store offers several products, among which are many electronic books. You can publish and sell yours, earning up to 70% of the published price.
Payhip: it is a platform focused on selling digital products, including electronic books. You can sign up for free to publish your book for sale. In addition, it offers you the necessary tools to create coupons and other promotions, not to mention that the commission percentage is low, giving you more opportunities to earn.
Blurb: It will help you promote and sell your ebook while giving you the tools you need to create it.
Tips to make money with an eBook
Find a catchy topic and write about it in a way that attracts your audience.
Publish your book on the most popular platforms for this purpose.
Implement good marketing to promote your eBook.
Take advantage of writing contests to promote your eBook.
Create an eye-catching cover.
📷 8. Sell your photos
Many companies and platforms are looking for original standout photos to add to their books, articles, or advertisements.
If this is something you are good at, you can generate income while enjoying taking pictures. You just have to upload your photos on a platform or image bank to put them up for sale.
Advantages
You can put different styles of photos for sale.
Many platforms offer a good profit percentage.
You will still have the copyright to continue selling them.
You can update your catalog as much as you want.
Disadvantages
There is quite a lot of competition in the sale of photos.
It takes time and effort to make a good catalog.
Platforms in which to sell your photos
Adobe Stock: this famous image bank only requires your photos to have a JPEG format and a minimum resolution of 4 MP. You can publish as many as you want, earning 33% of the published price per image.
Gettyimages: it has over 1.5 million clients worldwide, giving you a great opportunity to expose your photos. To get started, you need to upload 3-6 test images which will establish if you can sign up to sell your creations.
Shutterstock: it is a world-famous image bank. One of its main attractions is that, from time to time, they give recommendations to upload photos that fit the most frequently searches by their customers.
Tips for selling your own products online
Take your time to create a good catalog of photos before you start selling them.
Take original photos that make you stand out from the competition.
Invest in good photography equipment, so your photos are of quality.
Learn a little editing to retouch images a bit and make them stand out more.
Be patient when looking for a platform to sell your photos.
💰 9. Sell your products
Whether you make digital products like illustrations or physical ones such as crafts, you can put them up for sale on different platforms, which saves you the task of finding customers on your own.
Advantages
The expenses for a virtual store creation are lower than those of a physical store.
You will have control over the quality of your product.
By dealing directly with customers, you can offer or recommend other products of yours.
Your products will have more exposure in comparison with a physical store.
Disadvantages
You will have to take care of the storage and shipping of products personally.
The income will not be fixed; it will depend on your sales flow.
Platforms in which to sell your products
Amazon: it is by far the largest virtual store in the world, and all kinds of products are available in it. To be part of this great platform, you can sign up for free by entering your personal and location data before publishing your products. Commission rates differ depending on the type of products you sell.
eBay: it is another famous and worldwide online sales platform. The method to publish and sell products on this platform is extremely intuitive and simple, so it will not be a problem for you at all. Sales commission charges will be around 10% of the total sale price.
Etsy: it is very popular, especially when it comes to the sale of unique handmade products, particularly sewing patterns and illustrations. If this is your strength, you can take advantage of its benefits, especially the tools to promote your products and make them reach more people.
Tips for selling your own products online
Choose products that are of interest to many people.
Include clear and mixed photos in your publications that are also attractive.
Be aware of queries and doubts from your potential clients.
Offer deals from time to time.
Choose a good promotion strategy for your product.
Use the most suitable platform to publish your product.
📱 10. Create an app
If you have good ideas to satisfy the needs or preferences of users with mobile applications and you are also good at technology, you can develop and sell one.
The type of app can differ from an entertaining game to a good calculation tool; you just have to put your imagination and knowledge to work. If you do not know how to program, you can hire a programmer to carry out your ideas.
Advantages
If you are a developer, the profit margins will be very good.
If you do not know how to program, there are many platforms where you can hire said service to carry out your ideas.
There are no limits of ideas when it comes to an app.
Creation costs are relatively low.
You can create a free version to help with promotion.
Disadvantages
It is necessary to invest enough time in the app design so that it ends up being really attractive.
It may require more expense to make it able for publication on different platforms.
It requires a good marketing campaign to promote your app and generate a good revenue stream.
Platforms in which to make money with an app
Google PlayStore: the store for applications on Android devices allows you to sign up on its Google Play Developer Console platform as a developer, paying approximately $25, which will be a one-time fee. Later, you can publish your app in APK version by paying 30% of your product's final price.
App Store: to publish your app in Apple's app store, you need to create a developer account on the Apple Developer Program platform, pay an annual membership of $99, and then create your developer profile. You can publish applications for almost any Apple device and Safari extensions with this account. Once you upload your app, it will be reviewed, and once it is approved, you can select the price you want. Apple will notify you about the percentage you will earn per sale.
Tips to make money with an app
Start by carrying out a market study to establish the feasibility of your idea.
Create a timeline for the step-by-step development of your app.
If you do not know how to program, make sure to look for a good professional.
Use as many platforms as you can to publish your app.
Generating passive income is possible as long as you use an effective method. Do not get carried away by those who offer miraculous formulas because easy money does not exist; it will always take an initial effort and sometimes a small investment.
We have just shown you ten real ideas to create passive income; establish which one suits you better and immediately start.