The All-in-One WordPress Theme to Build Profitable Niche Sites without plugins
How can Wasabi Theme help you?
Wasabi Theme is a theme developed by and for SEO and monetization professionals. This is something you are going to notice.
Increase your traffic
On Page SEO in 2 clicks. Navigation clusters, Google Analytics, structured data, breadcrumbs, optimized categories, custom anchors, and more.
Monetize without plugins
Automatic Google AdSense ads. Products, Comparisons and Best Seller Lists (with or without API) from Amazon, AliExpress and eBay. 100% compatible with WooCommerce.
Best loading speed
Lightweight and fully optimized code for instant page load perception (0.5s). PageSpeed score between 95 and 100.
Designed specifically for Google Positioning
Wasabi Theme is a fast theme that integrates everything you need to improve your website's SEO and attract more organic traffic from Google.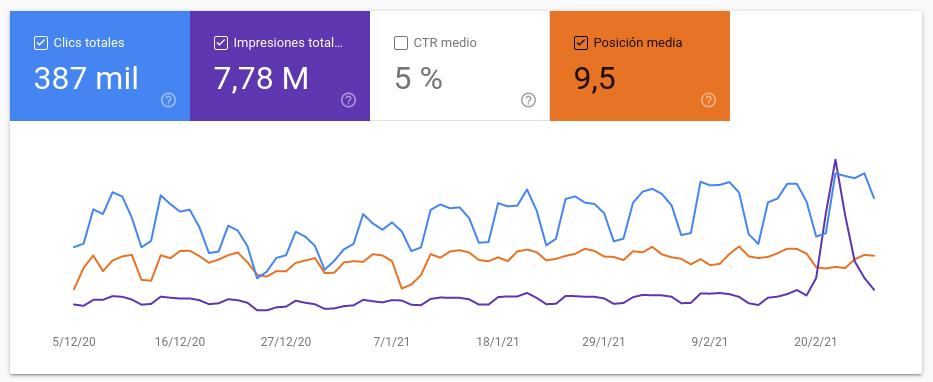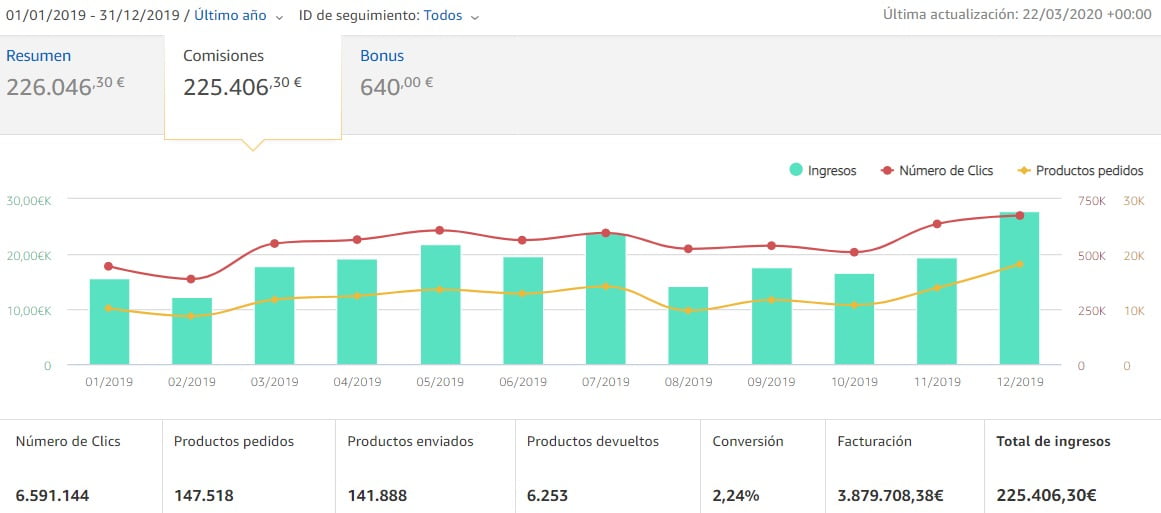 Monetize your traffic without extra plugins
With Wasabi Theme, you will have an optimized theme to add affiliate products or ads and start an e-commerce business.
Install and publish at a record-breaking speed
You can have a website up and running in less than five minutes. Wasabi Theme is integrated with WordPress to offer you a versatile publication and real-time previews.
Loading speed is a decisive factor in SEO, and we know it. Therefore, we have optimized everything that can be optimized, and we continue to adapt to every new optimization technique.
*Real websites with Wasabi + server with cache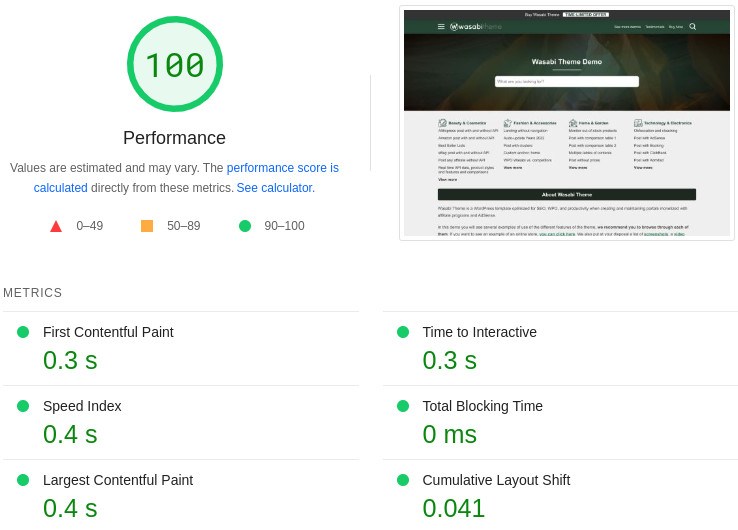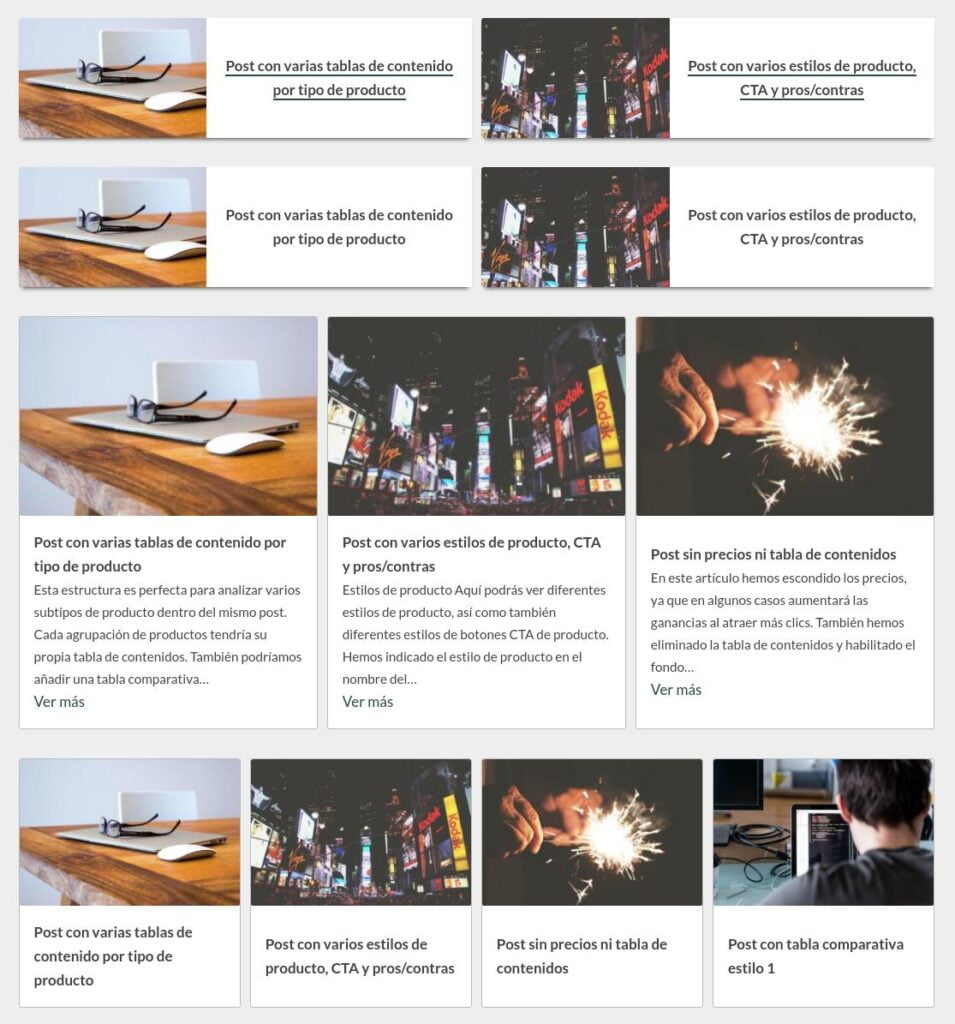 Perfect internal linking in 2 clicks
Get more page views with cluster-exclusive navigation and Wasabi Theme Featured Posts or Pages.
You do not need plugins. Save time and money
Wasabi Theme is an All In One solution that will allow you to spare and avoid installing complementary plugins and allow you to launch a light and fully functional website in a matter of minutes without overspending.
Feature
Needed in other themes
In Wasabi Theme
Basic SEO setup
Yoast SEO
Free
Free
Improve loading speed
WP Rocket


49€/yearly per web

Included
Manage ads
Ad Inserter


20€/yearly per web

Included
Create Amazon products and comparison tables
AAWP


49€/yearly per web

Included
Create eBay products and comparison tables
Ebayomatic


32€/yearly per web

Included
Create AliExpress products and comparison tables
Aliomatic


32€/yearly per web

Included
Monitor out of stock affiliate products
Plugin to check Affiliate links


40€/yearly per web

Included
Add structured data or rich snippets
Schema Pro


52€/yearly per web

Included
Cookies notice according to the GDPR
CookieBot


9€/yearly per web

Included
Obfuscation and cloaking of affiliate links
ThirstyAffiliates


49€/yearly per web

Included
Social networks buttons
Easy Social Share Buttons


18€/yearly per web

Included
What do our customers think?
Wasabi being the best WordPress theme to create, position, and monetize websites is not something we say ourselves. Still, our hundreds of customers and experts are already using it.
Wasabi Theme is the theme we are currently using because of its ease of use, speed, and extra features like the out-of-stock product themes that allow us to save money on different plugins and build websites faster.
It is difficult to find WordPress themes with this level of customization and optimization to set up your projects. But, on the other hand, WPO's performance is fantastic. It allows you to create AdSense or Amazon websites without any technical knowledge to delegate it to content creators with a little subsequent review. My favorite theme for niches, without a doubt.
I have been working on affiliate marketing with Amazon since 2016. We have developed our themes during that time, and we have also used free themes. Today I can say that Wasabi Theme is the most complete. It provides complete solutions to monetize and saves you hours of configuring and publishing work for each portal.
Wasabi Theme is the WordPress theme that we have fallen in love with and with which we have committed to creating the niches that we teach at SEOWarriors.club. There must be a reason...
Wasabi Theme is the best niche-centered SEO WordPress theme today. Although I am not claiming it, the numbers are: since I have been using it, I publish much faster, and I get a return on investment sooner. Monetization is another of its strengths. It is elegant, fast, and will also help you earn more money.
t is a great theme for Amazon Associates. I was used to setting up niches with a thousand plugins, and thanks to Wasabi, I have gotten rid of that headache. It combines great design, loading speed, and, above all, ease for those who have this type of website. In short, it makes our lives easier, and that is why this theme is worth it.
What are you waiting for to use Wasabi Theme?
Get a 16% off when using the discount code CFB41E
PERSONAL
All Wasabi Theme® features

1 year of premium support
PRO
159
133.56€
For 3 websites
All Wasabi Theme® features

1 year of premium support
BUSINESS
249
209.16€
For 5 websites
All Wasabi Theme® features

1 year of premium support
ULTIMATE
849
713.16€
For 20 websites
All Wasabi Theme® features

1 year of premium support
Renewals will automatically apply for a 30% discount
We know that Wasabi Theme works because it is present on dozens of websites that generate income month after month.
Do you offer a money-back guarantee?
Yes, 30 days long. If Wasabi does not work for you, we will give you your money back. Check the terms here.
Do you offer technical support?
Of course! Wasabi Theme's quality does not lie only in the product itself. Support plays an essential role. We will do our best to solve all your problems and doubts.
What happens if I do not renew the license? Will my website keep working?
If you do not renew your license, you can continue to use Wasabi Theme for life. Still, you will also lose access to updates, upgrades, and technical support.
What payment methods do you accept?
Credit card through Stripe's secure payment gateway. We also accept PayPal payments.
Can I upgrade my license in the future?
Yes. You can do it at any time in the administration panel of your account on this same site.
Do I need to renew my license manually?
Yes, the renewal is manual. Nobody likes to pay a recurring fee that they forgot about, right? Do not worry; we will notify you to keep you aware of the latest updates to decide if you want to continue paying or not.
Do you offer any trial period?
We do not offer any trials. We recommend reading the documentation and checking the demo before purchasing. You can also ask about our testimonies or people you know using it. If you have any questions feel free to contact us.
Do I get updates on all plans?
Yes, of course. Here you can see the list of updates. We are improving the theme day by day according to our client's feedback and based on the experience we have in our niches.